Frost Tryout Camp #1
Green Means Go, Cutaway 8-way
Skydivers: Pablo Iragorri, Jim Goempel, Tim Taylor, Carlos Curti, Niklas Gummeson,
Bob Schindler, Arlo, and Scott Franklin.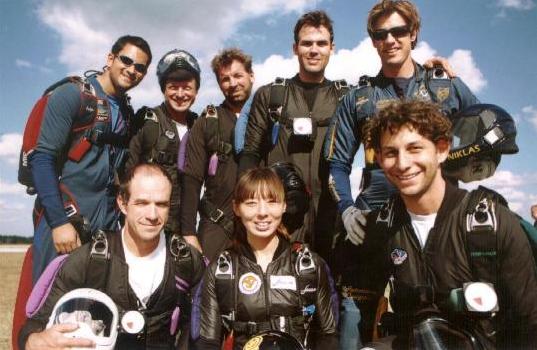 Camera: Seth Cohen and Clint Macbeth; Photos courtesy of Clint Macbeth.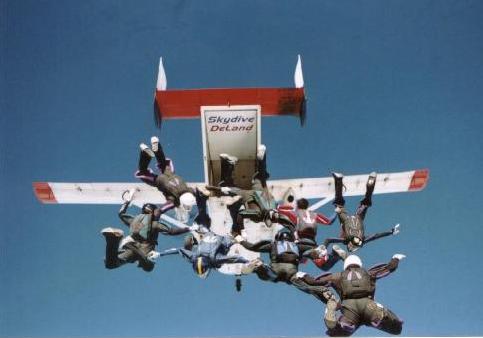 \
Double Chinese Tee exit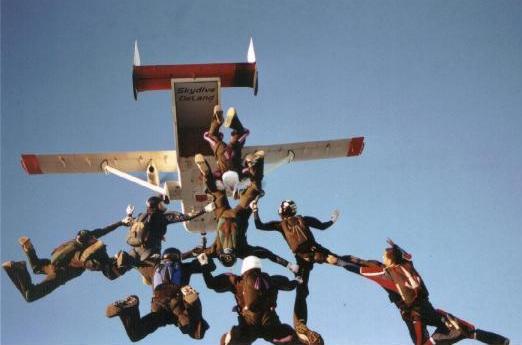 Taj exit
Summary: Beautiful skydiving weather. 75 degrees, light wind, blue skies, no clouds. The fast "Rocketvan" from Skydive Deland allowed us to make 14 jumps in 2 days. With many dives in the double digits, this 8-way camp was a great introduction for what is to come in subsequent camps. Can't ask for more excitement when you have an entire 8-way leave the aircraft while the red light is still on during jump run, and then having 3 cutaways during the weekend!