A Tribute to Glenn Mendez
12/28/72 - 02/12/02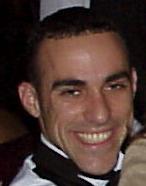 ---
September, 2002:
We did it brother! Your dream became reality. You wanted our team to reach a 15 average, and we got it this year. Thank you for starting the dream and being there with us in spirit to finish it. God bless you - Carlos Curti
---
February, 2002: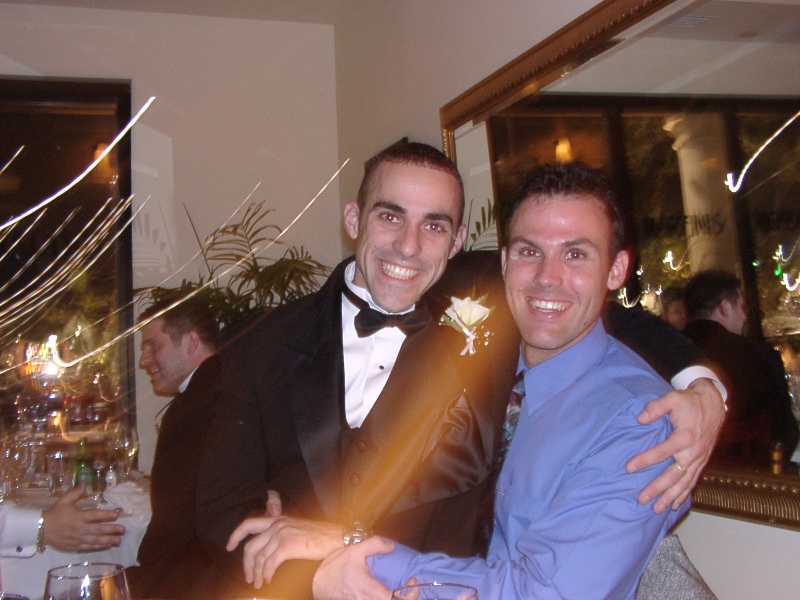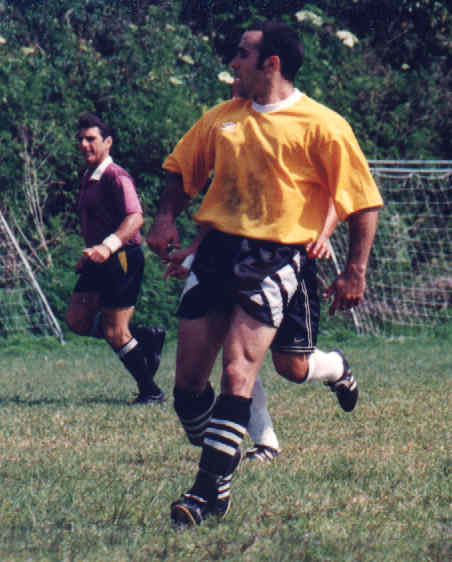 How many people really had a chance to know Glenn Mendez? I want to spend a few minutes talking about him, because I feel like I was one of the privileged people to have been able to know him the way he really was, the way he really wanted to be known. I have known Glenn for several years. During those years we have skydived together and played soccer together, but last year when we became teammates, this is when I really started to get close to him and find out who he really was. He became not only a team member of Frost, but a very special friend, almost a brother. He actually took a very important place in my life, because the more time I spent with him, the more I realized how much he was a reflection of myself. I can't tell you people how many times we told each other "we are exactly the same!".
In the last 6 months, Glenn and I have spent most weekends together. He would arrive in Orlando in Friday in preparation for our training Saturday and Sunday. We trained hard on weekends. I found out that Glenn was outgoing, curious, and passionate about everything he did. He was a perfectionist. He analyzed and fine tuned, in a way that few are able to do. There was a keenness about him, a natural ability to do things well. He was the kind of person who could do almost anything when he put his mind to it. I always made fun that he worked on the binary system, because when he was convinced about something, he would either do it wholeheartedly, or be completely opposed to it. He was a man of very strong character, who was never afraid to let his opinion be known. But he was also a person who wasn't afraid to laugh at his own mistakes. He was an idealist, a man with a thousand dreams, a man in constant pursuit of happiness. The life he lived is proof that he was always a seeker. He virtually participated in every possible activity that would bring him joy, and he did it with passion. There was never anything boring about what he did. I enjoyed being with him, not only because of the person he was, but also because of the type of person I was when I was around him. I learned that he was also the type of person who was able to get excited about other people's achievements. I remember him teaching the rest of our team how to use our knees in the tunnel, and how he jumped up and down with joy when he saw our improvements. He was also a diplomat, he could bring serenity in times of trouble, he helped our team get back in line when we struggled with each other. All of us in the team learned to have a great respect, high regard, and appreciation for a great new friend.
I could go on. But I just want to give a short testimony to all, of the very special moments that we shared together. Whether it was driving fast cars, racing motorcycles, playing soccer, rock climbing, or skydiving with the Team, or just laughing at each other, we were always right there for each other, sharing each other's dreams and passions. What we can all be sure of is that he continued to live life to the fullest all the way to the end, living all his dreams. This is the way we need to remember him. Your family, your girlfriend, your friends, your team, and me personally, we promise to keep living these dreams for you, just like you would have. I will forever miss you brother, Frost will never be the same without you, but we will never forget you. God bless you.
by Carlos Curti - February, 2002
---

---