My Professional Life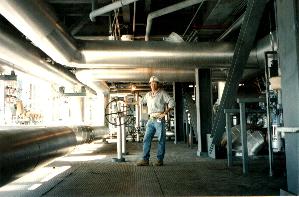 After graduating from college, I immediately went to work with the H.B. Zachry Company, a power plant construction and design firm in Indiantown, Florida. I worked as a piping mechanical engineer at the Martin Combined Cycle project for The Florida Power and Light Co. and Bechtel Corporation. I aided in the construction of an 800 MW combined cycle power plant, provided solutions to low and high pressure system piping and hanger field problems, performed takeoffs, prepared estimates for claims, drafted pipe routing drawings, and designed spool connections for steam blow. I was involved with this project from December of 1992 until December of 1993.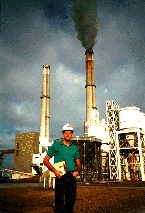 When the Indiantown project was complete, I was transferred to Orlando, Florida, to the Stanton H. Curtis Energy Center, Unit 2 project with H.B. Zachry, Orlando Utilities Commission, and Black and Veatch. I was appointed as a structural engineer this time. In this project I assisted in construction of a 450 MW universal boiler power plant. I facilitated construction of an electrostatic precipitator and flue gas desulfurization system. I monitored progress, supervised construction, evaluated subcontract bids, provided solutions to field, design, fabrication and erection problems, prepared estimates for out of scope work, and designed lift beams and structural frames to increase productivity. I was involved with this project from January of 1994 to February of 1996. For a brief period of 2 months, I was involved in a project for the Tampa Electric Utility Company as a mechanical engineer and estimator. I had to prepare emergency estimates for a construction claim proposal. In this project, I facilitated construction of a 400 MW combined cycle unit for a coal-gassifier plant. I worked at the Tampa project through the end of March of 1996.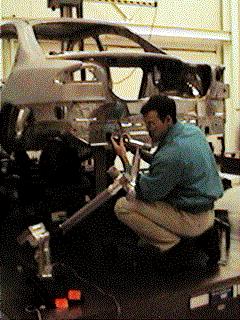 From 1996 through the middle of 2000, I worked for FARO Technologies, as International Distributor Manager , headquartered in Orlando, Florida. I was responsible for sales of portable coordinate measuring machines, primarily through distribution. As an applications engineer for this region, I was also responsible for the development of product solutions as well as training for people with measurement problems in manufacturing, primarily in the automotive industry.
I had a chance to travel to all six continents in this position before changing jobs. This is where I learned about CAD, CAM, and CNC machines, and most manufacturing processes. I was fortunate to go to many important companies such as Ford, Chrysler, GM, Toyota, Caterpillar, John Deere, Lockheed Martin, and others. In many cases I acted as a consultant to them and solved many of their assembly problems.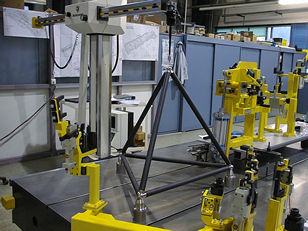 In June of 2000 I began working for Metronom North America, as the company's Sales and Marketing Director in the United States. In this capacity I was in charge for the startup of this company and for the initial operations of Metronom in north america, as well as International Distribution of our products. The company manufactured the tetronom, a sophisticated gauge for verifying the quality of measurements of coordinate measuring machines, primarily in the automotive industry. Additionally, we were involved with providing coordinate measuring services to the automotive industry, using laser trackers, coherent laser radar, portable CMM's, and tactile online photogrammetry techniques. The latest job I had to do involved reverse engineering a row 4 turbine blade and provide a solid model of the component, as well as characterizing the geometry of a combustor transition piece for Calpine, a famous company in the Power Industry. I was involved with this company through the end of 2000.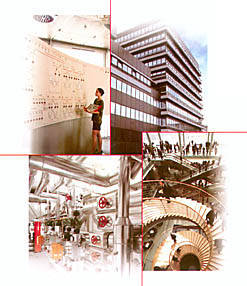 Starting at the beginning of 2001, and for a very brief period of a few months, I worked with Honeywell, for their Home and Buildings Control Division, as a Service Account Specialist. In this role, I provided solutions to local customers in the building automation industry. Demonstrated a suite of front-end software, programmable logic controllers, sensors, and devices, for the total integration of systems such as HVAC (chillers, cooling towers, and intelligent buildings), Fire, Security, Card Access Control, and closed circuit TV systems. Prepared bid estimates, sized and selected control solutions for new and existing customer installations. This sales position would be pretty short lived, since very soon I would receive a fantastic job offer to return to the engineering field in the Power Industry, which is where my engineering career started.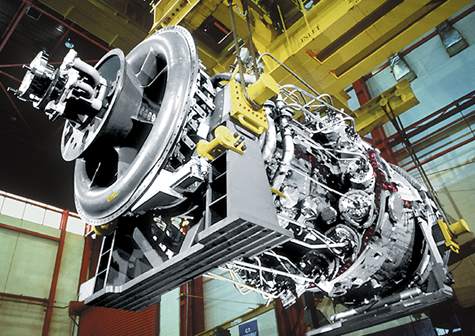 In May of 2001 I joined Siemens Westinghouse Power Corp., as a Project Engineer for their Econopac Combustion Turbines Group. In this position, I am responsible for overseeing complete delivery of a power plant to a customer, managing projects with values well over $20M. At Siemens, this project engineering management position brings me in contact with both marketing, engineering, and all aspects of the project from the time the contract is signed, through the time the power plant is finally in commercial operation. Daily, we manage deliverables, project performance, supplier capabilities, identify problems, apply corrective actions, and coordinate materials. The outlook is fantastic, and it seems that I finally returned to continue the career that I started in Power.