CBS Christmas Party
(December 8, 2002)
---
Silent Night.... Holy Night...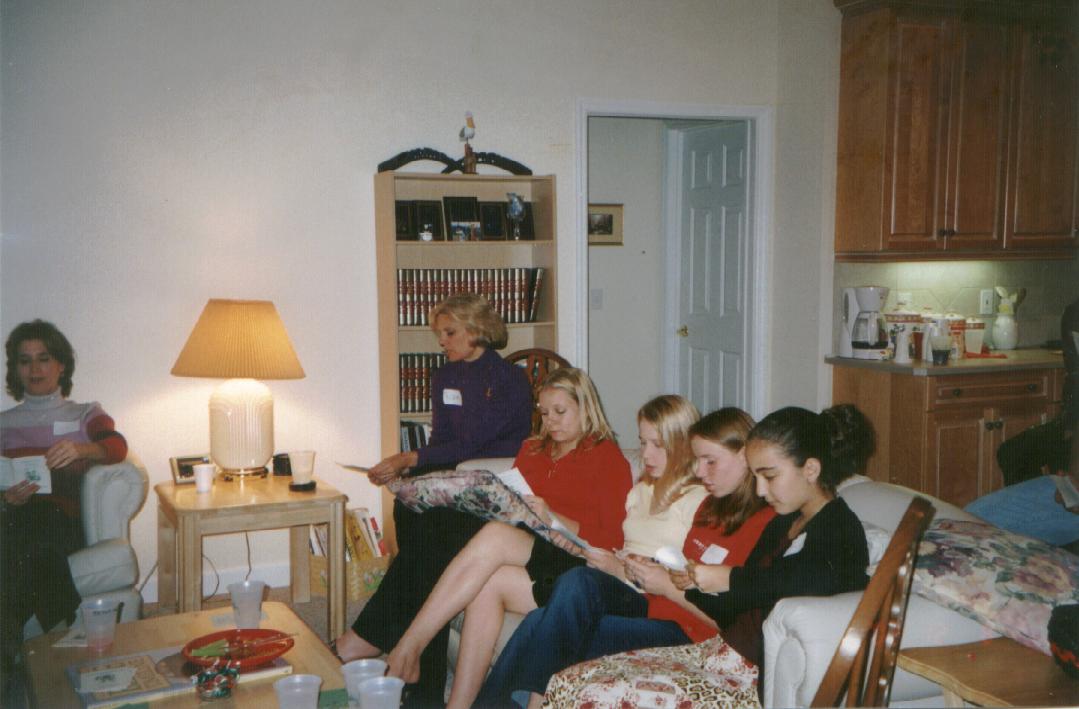 Silent Night.... Holy Night...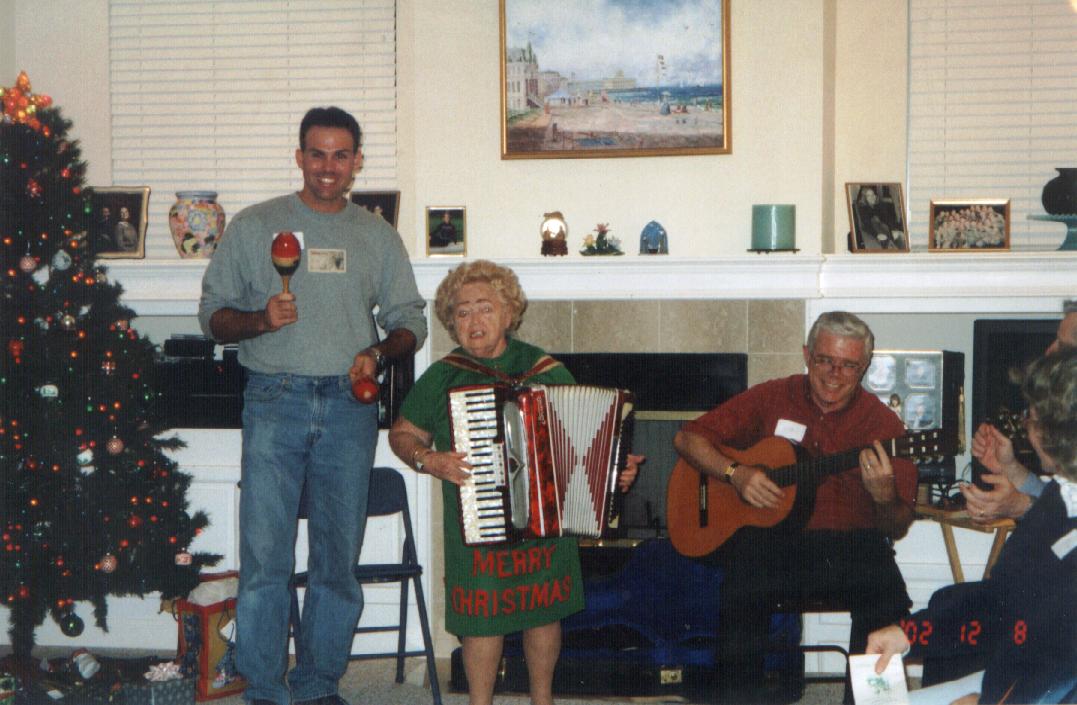 Holy maybe, but silent? ....not at all.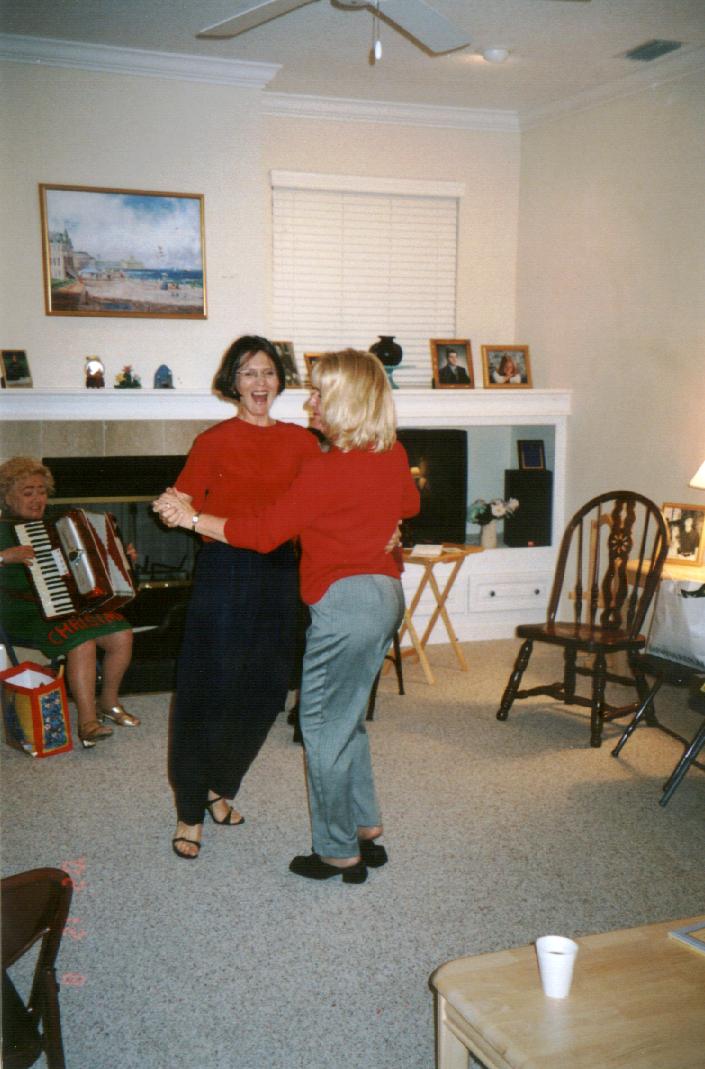 There was dancing....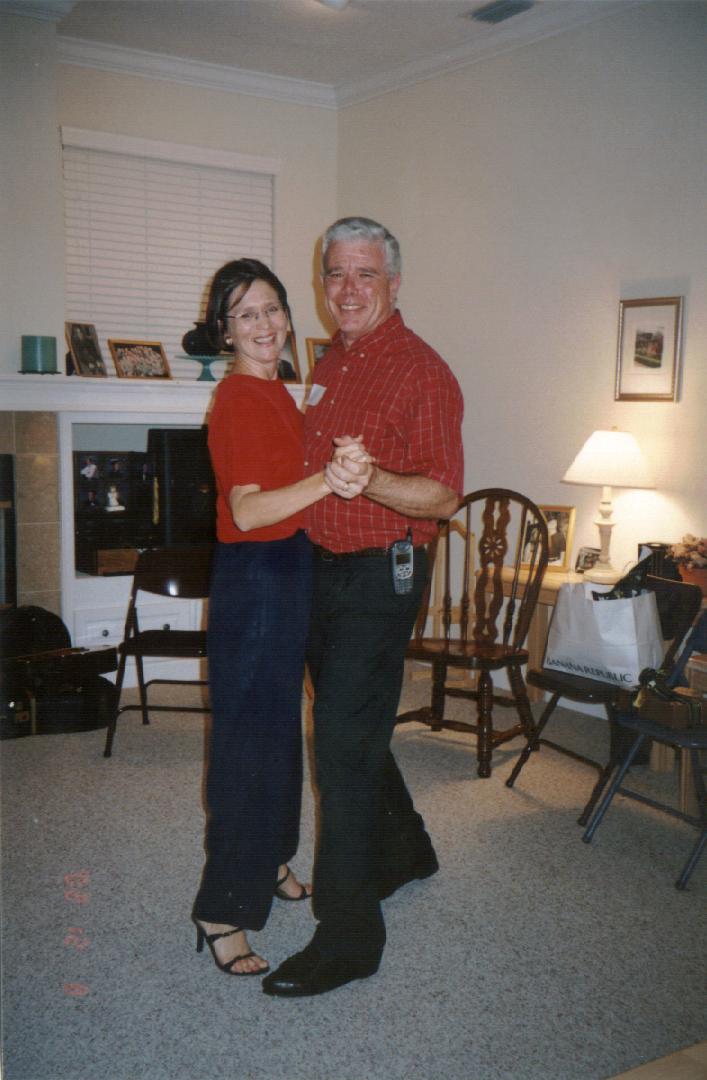 ...more dancing...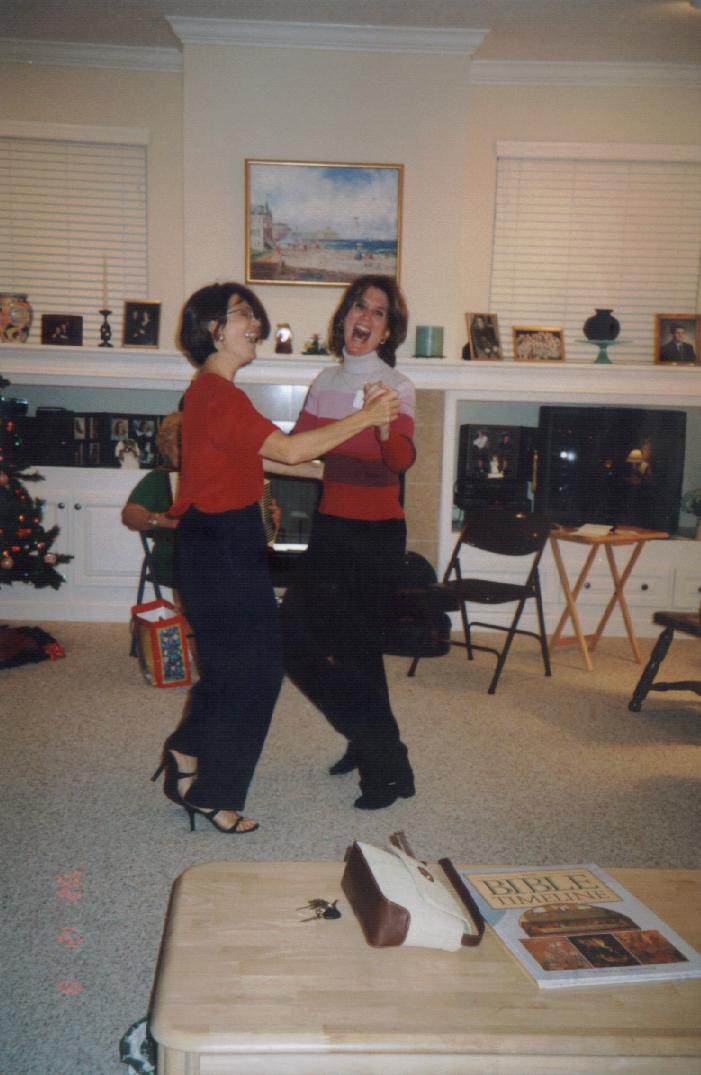 ...and even more dancing.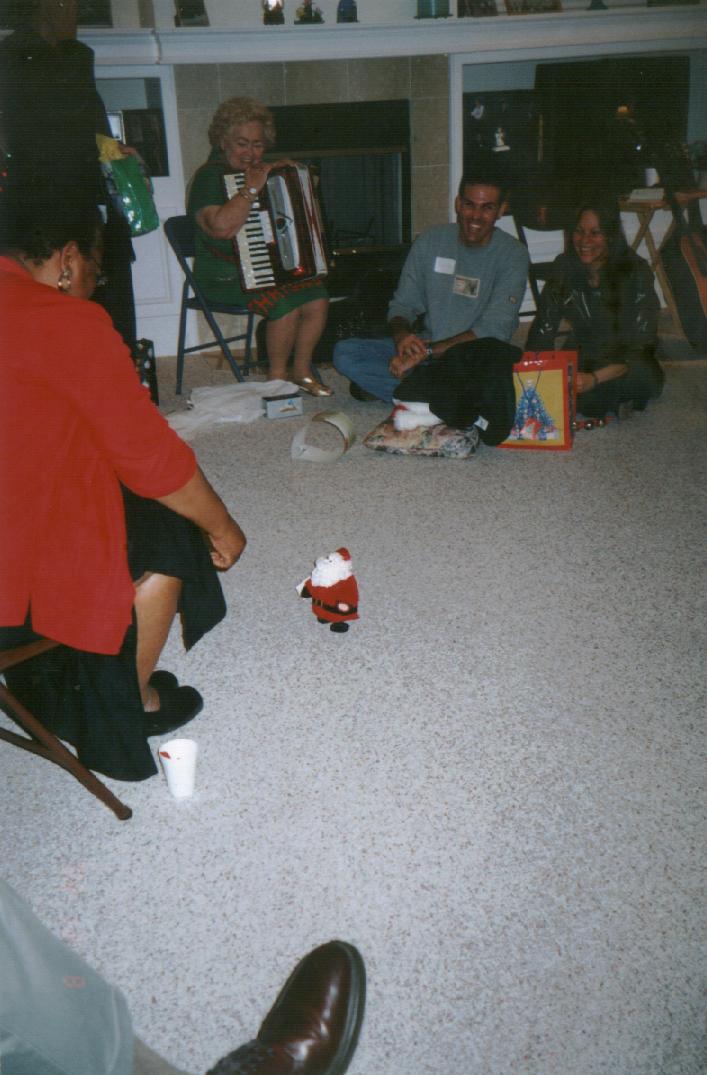 There were some wonderful surprises among the gifts, like this mini walking Santa...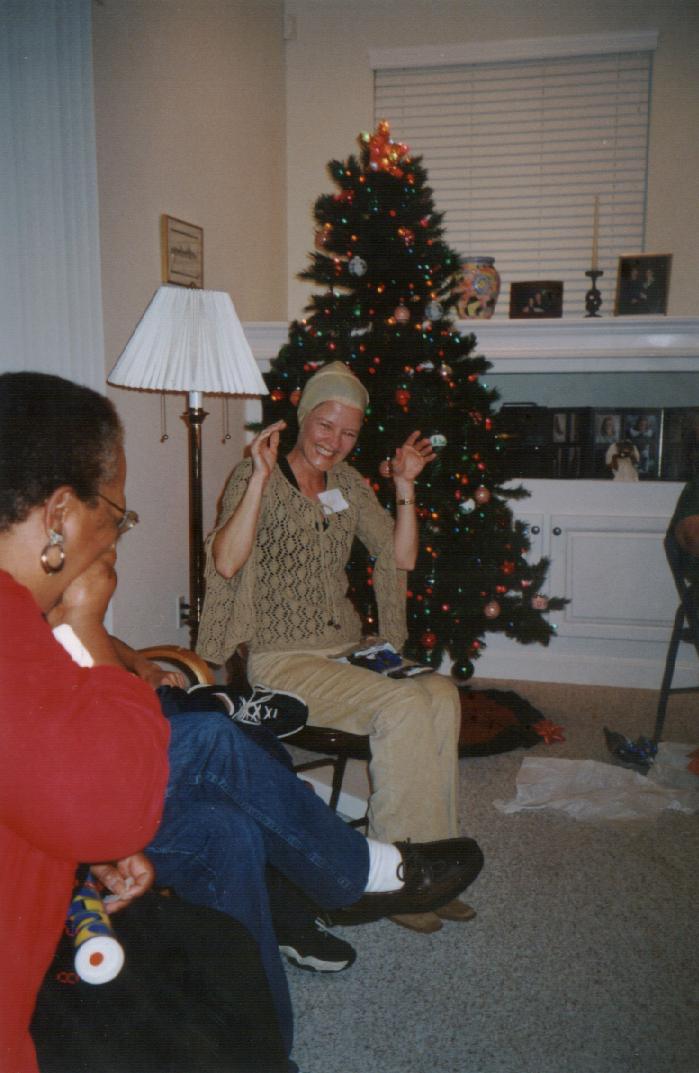 And some other strange gifts like this bald head...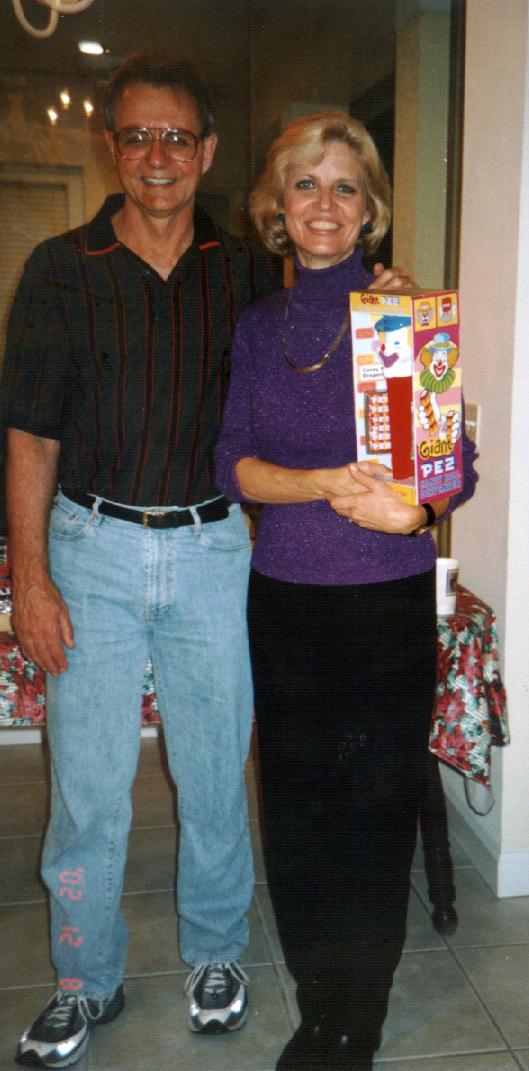 Everyone returned home with a "chinese gift".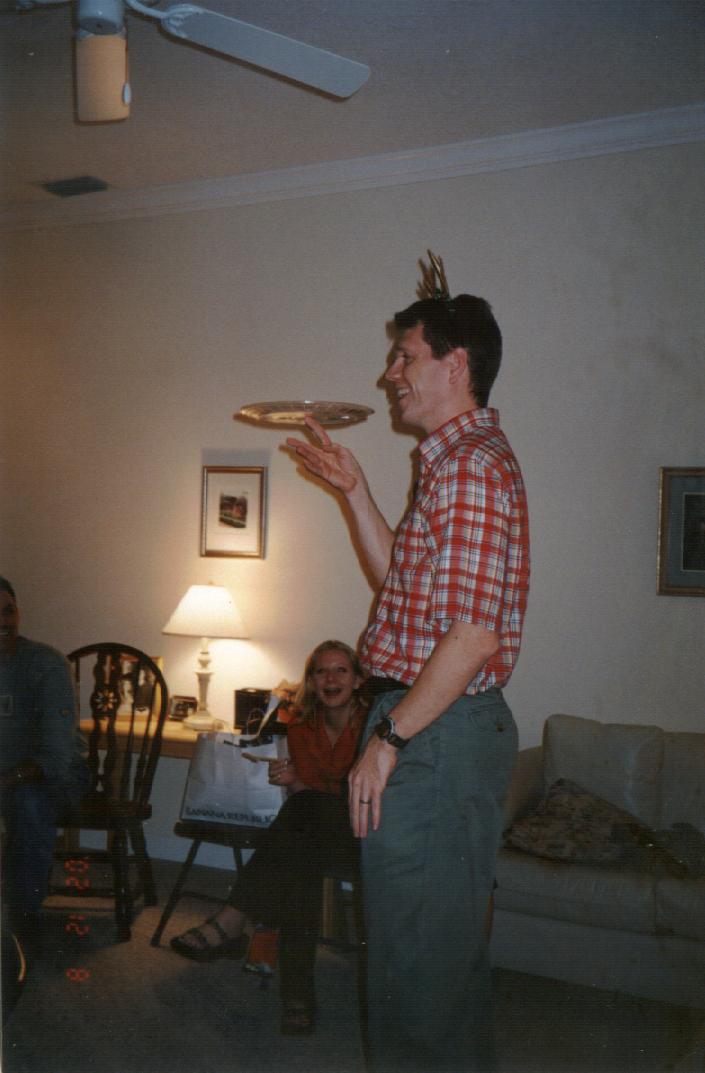 Why go to Circus Soleil when you can have Tom perform?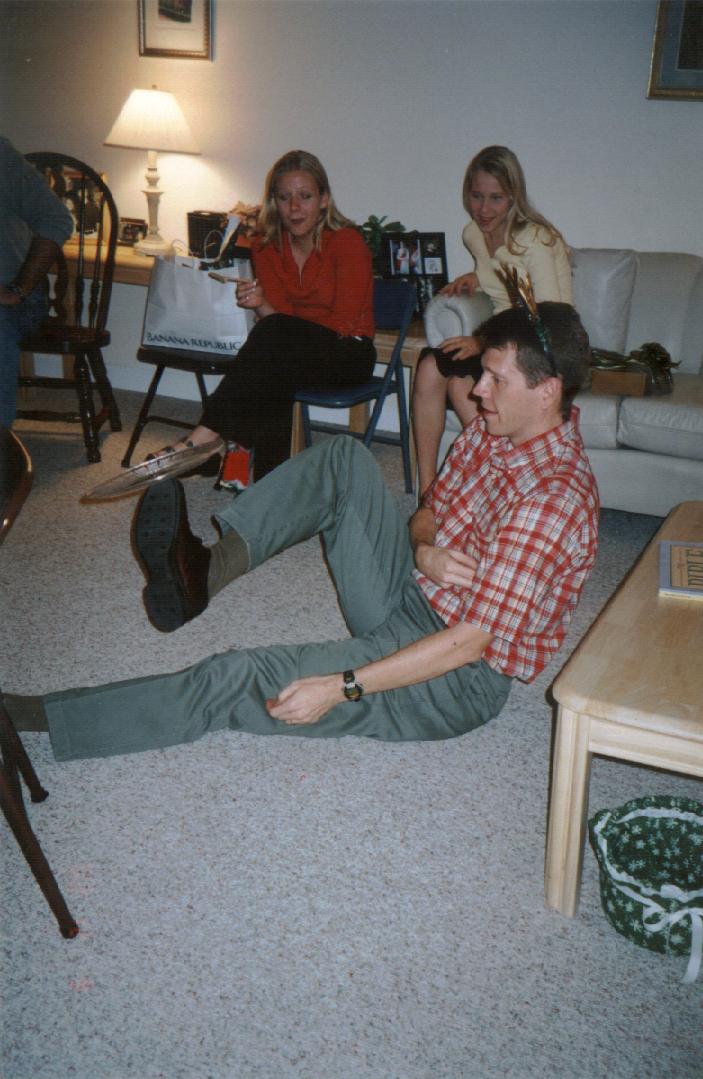 The balancing act included using the feet!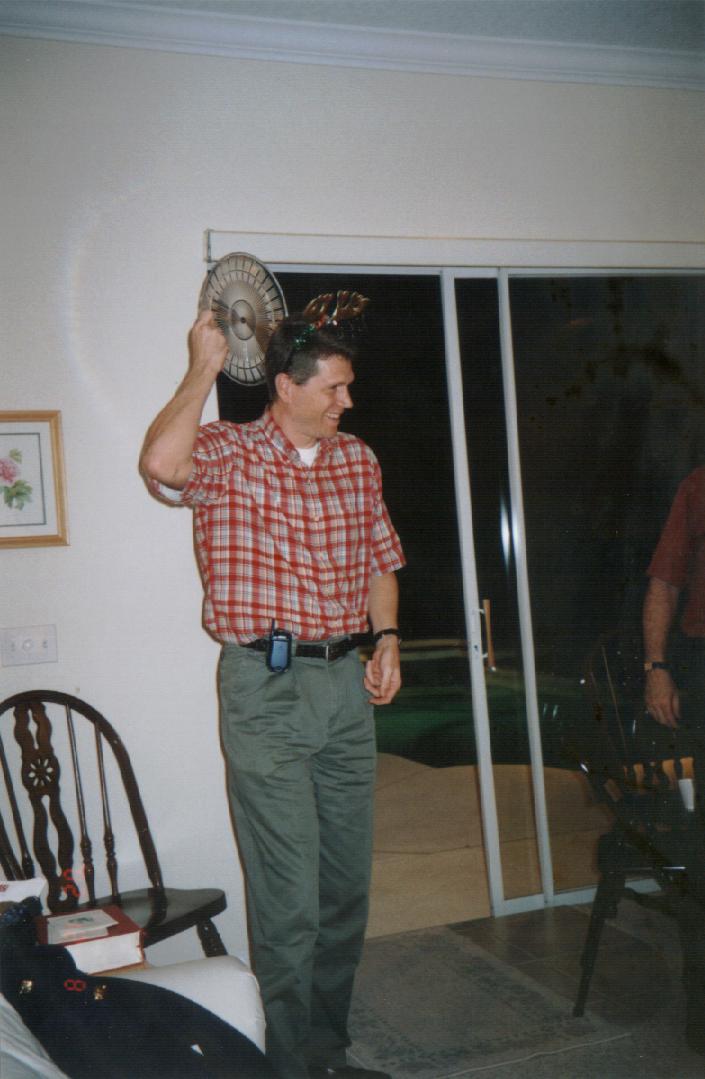 Tom a "saint"? We should ask Allison and find out.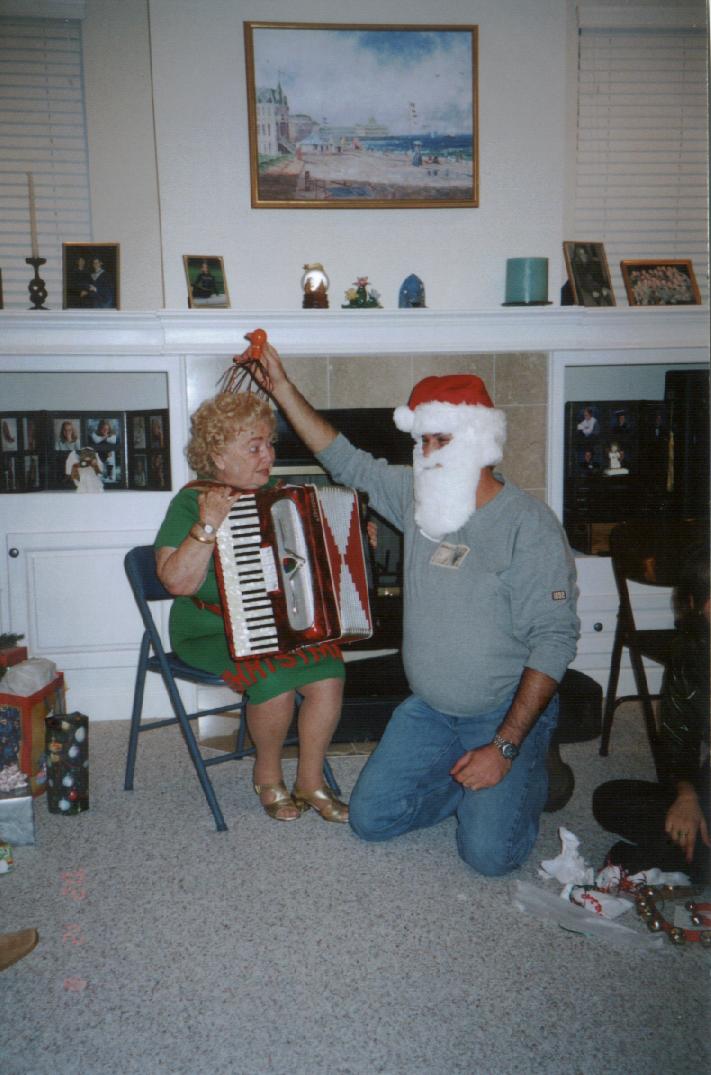 Tickle, tickle, tickle. Santa Claus gives Esther a head massage with one of the gifts.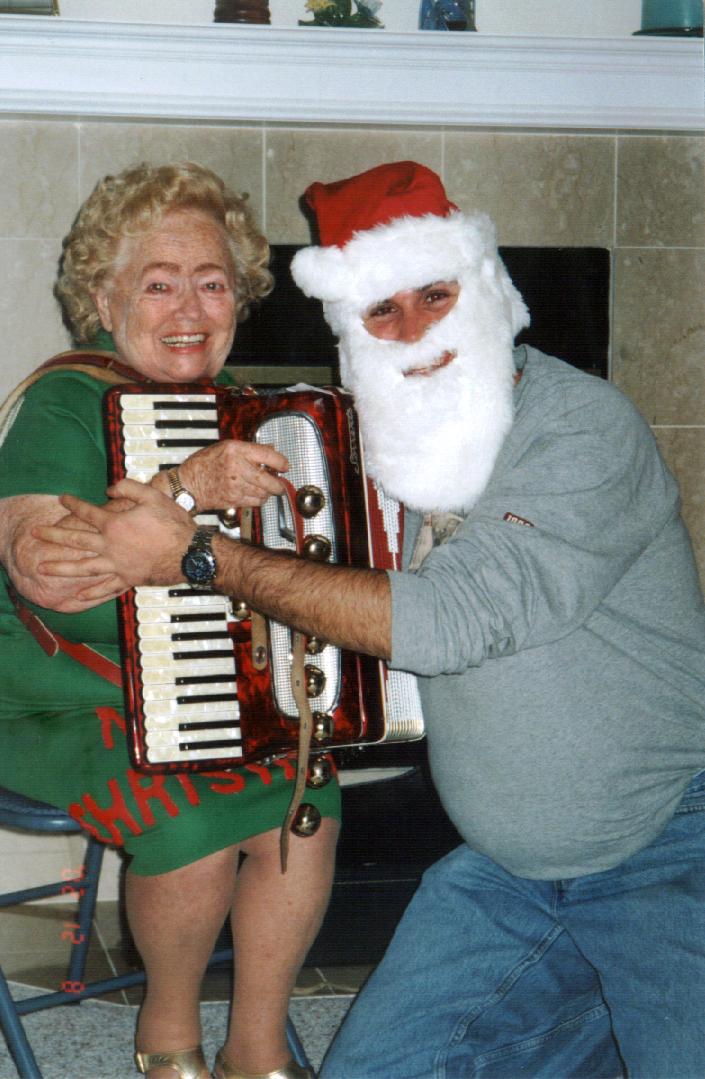 The evening was brought to life by Esther's accordion.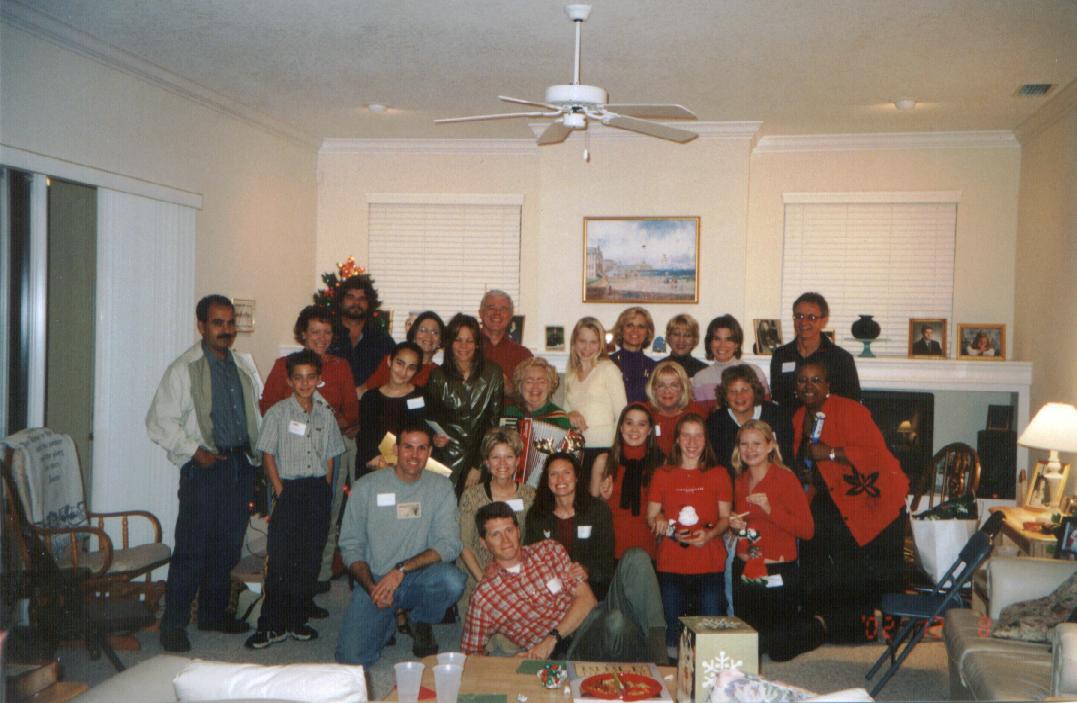 Smiles, smiles, and more smiles.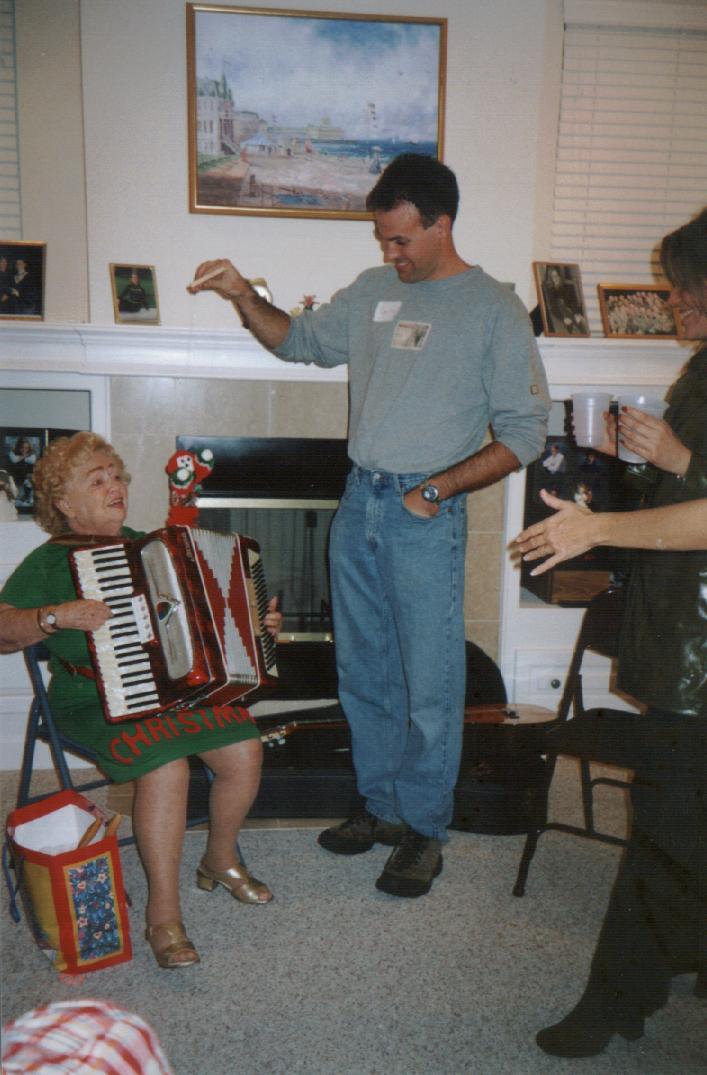 The marionette dances to one of Esther's tunes.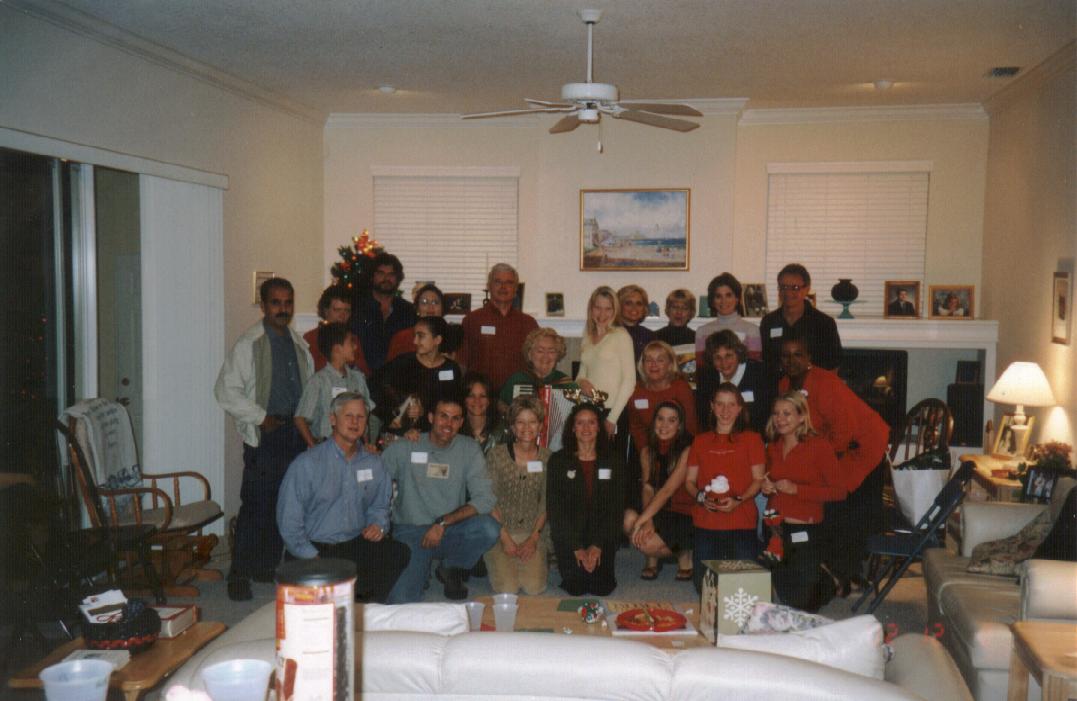 Merry Christmas!